Training
Our experienced trainers are here to help you have the best gym experience possible as you realize your potential.  We have the knowledge to help you with any goal, whether it be weight loss, muscle gain, or strength and conditioning for sports.  Your first session is free, so there is no reason not to get started today! Click on the "Get Started!" button bellow, give us a call today at 618-539-0150, or head over to our contact page to set up your first session!
Lexie's Testimonial
Online training with Mike has been a great experience. I have done online training in the past with a different trainer and Mike has been the best by far. All your training is on an app and each movement has a video attached in case you have questions on how to do it. Online training with Mike is about half the price of what I paid with other trainer. Mike is replies back to questions efficiently and is very motivating. He is the guy to get you to your goals!
Cat's Testimonial
"Mike is a very attentive and receptive trainer that has always tailored my programming to fit my current goals and needs. When I was pregnant he made sure to help me make modifications and adjustments to my training to ensure that we kept safety as our number one priority, allowing me to continue to stay fit and strong throughout my pregnancy. Because of his guidance, I felt comfortable training up until I was 36 weeks pregnant. After my daughter was born and I got cleared by my doctor, I started training again with Mike 6 weeks after giving birth. It felt like I was starting from scratch, but Mike was consistently supportive. His postpartum "recovery training" really focused on making sure my body was acclimated safely before having me do any major lifts. Using the EverFit app has also allowed me to see my progress, which helped immensely whenever I felt discouraged. I would highly recommend training with Mike to anybody, whether you're a beginner in weightlifting or if you're a seasoned lifter looking for a change."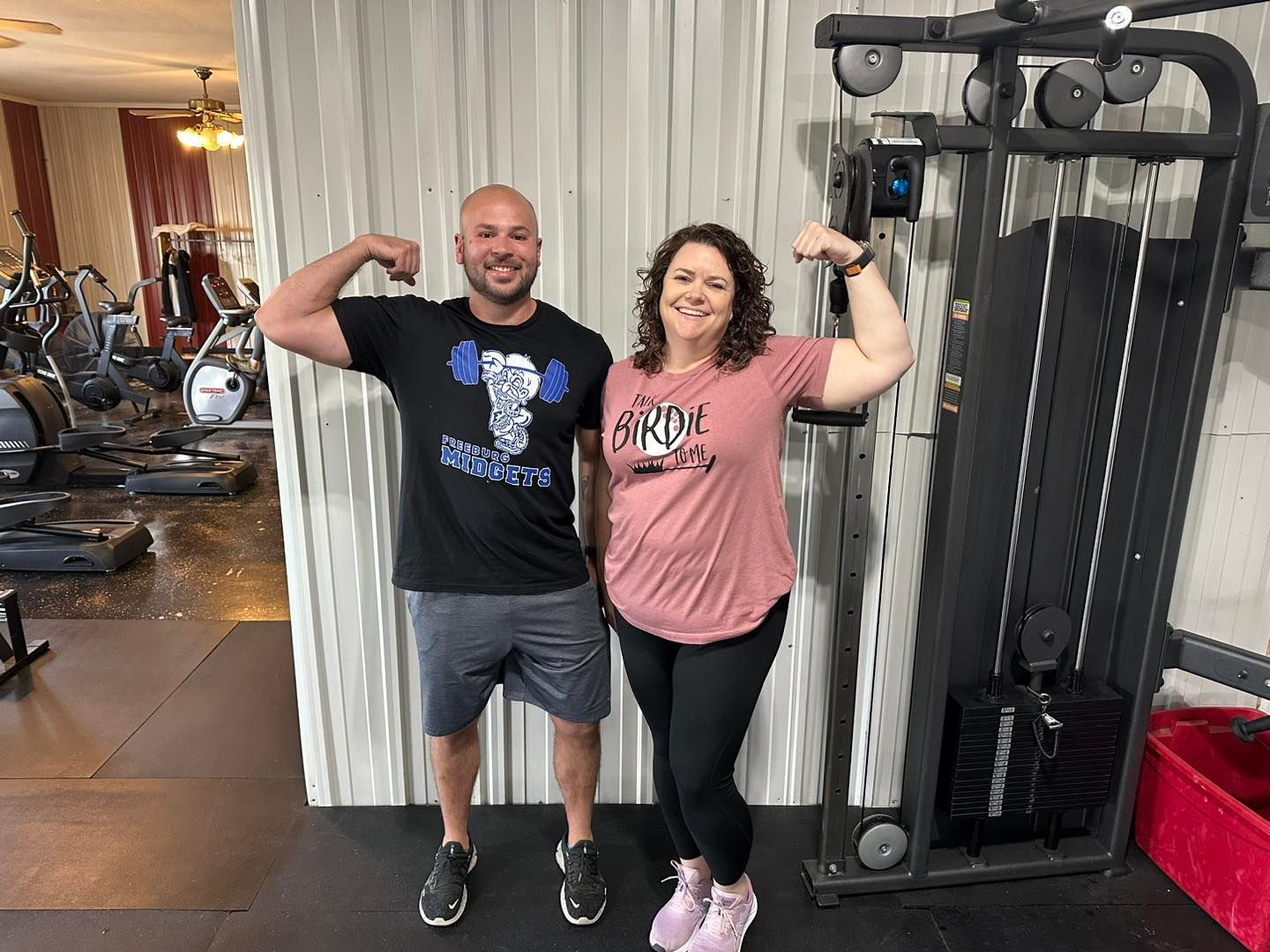 Karlas Testominial
Before I joined FTF, I struggled with weight for most of my life. I consistently neglected my health and put my physical fitness on the back burner while spending my time and energy on my children and keeping up with their various practices and games. When my youngest child graduated in May of 2022, and my jam-packed schedule quickly came to an end, I decided to finally put my health and fitness first. NO MORE EXCUSES. One evening on my drive home from work, I decided to take the leap and finally call Mike at FTF. I knew myself, and to be successful long-term I needed to have the accountability. During my initial consultation with Mike, I disclosed my health goals as well as my pre-existing ailments (arthritis in my knees). Mike was extremely attentive and listened to my knee restrictions to build specialized programs for me. I began working out three days per week, once with Mike and two other days using his pre-built programs. We also discussed my nutrition and easy eating decisions I could make at home, in the office, or on the road. Mike always pushes me to do my best, which in turn makes me push myself. Since October 2022, I have lost 22lbs and over 6 inches from my monthly measurements. I not only made the commitment to go the gym regularly, but I changed my eating habits to feel so much better, both physically and mentally. I know this will be a long and continual journey, but I am committed to MYSELF to continue. My advice to anyone who says they don't have the time, MAKE THE TIME… The better you feel, the better other people around you feel. Mike and FTF have set me on the right path for my health journey.